Ultrasound
Wireless ultrasound probes are portable, pocket-sized and above all wireless, they interface with tablets, smartphones or PCs, being compatible with iOS, Android and Windows operating systems.
HORUS the revolutionary ultrasound for emergency
The innovative concept of the ATL WiFi ultrasound probes takes their use in emergency situations to a new level.
The compactness and ease of transport allows the WiFi ultrasound to be used in any place, allowing medical personnel to make a diagnosis on the bed site, home visits and in the clinic.
Substantial advantages wireless handheld ultrasound scanners
Portability and ease of use for any medical and paramedical operator
Real-time diagnostic advice for triage
Use of the WiFi ultrasound probe in the surgical field
Maximum safety of diagnostic management without contamination in the bacterial field
Immediate machine/user interface for a prompt response in Fast
Use of the WiFi ultrasound probe also for remote diagnosis
The WiFi ultrasound probe is continuously updated via APP
The WiFi ultrasound probe is free from latex and phthalates
Reduction of distances travelled
Time saving and cost reduction
---
---
Fields of use HORUS Wireless Handheld Ultrasound Micro Convex+Linear Color Doppler
General imaging
Cardiology
Pain therapy
Urology
Anesthesia and Resuscitation
Pediatrics
Emergency room
Neonatology
Ambulances and Eliambulances
Orthopedics
General medicine
Nephrology and Dialysis
Pulmonology
Physiotherapy
Breast Surgery
Operating room
---
---
---
---
---
---
Producer ATL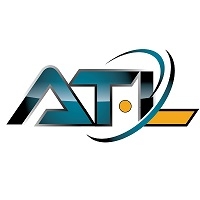 ---
To download the data sheet, you need to access the restricted area:
---