Hemodynamic Monitoring
Over than 20 year of experience PiCCO® method has become the 'gold standard' in the volumetric hemodynamic monitoring, an essential approach in the critical patient management in many situations including the various states of shock.

---
---
PiCCO® 'know-how was used to develop the ProAQT method, which allows a minimally invasive hemodynamic monitoring with a simple radial artery sensor in order to have an optimized management of the patient also in the perioperative.
---
Oxygen consumption and the rate of oxygen extractioncan can be assessed continuously as to get a complete picture of the critical patient. These parameters can be determined thanks to a technology compatible with all CVC on the market.

---
Pulsioflex® platform integrates LiMON® technology for non-invasive monitoring of liver function, very useful in many application areas including liver resection and liver transplantation as well as in the evaluation of splenic perfusion.
---
---
---
---
Producer Pulsion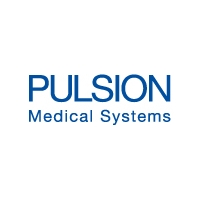 ---
To download the data sheet, you need to access the restricted area:
---