Voice Prosthesis and Product for Laryngectomees
Adjustable Bi-Flanged Fistula Prosthesis
Blom-Singer® Adjustable Bi-Flanged Fistula Prosthesis
Designed by Eric D. Blom, Ph.D., the Blom-Singer® Adjustable Bi-Flanged Fistula Prosthesis is made from medical grade silicone and is designed to reduce leakage of saliva, food and drink around a Hypopharyngeal Fistula. The prostheses come in three sizes, 25mm, 38mm, and 50mm, ensuring a proper fit.

Register and download the brochure
Request technical information
MANAGEMENT OF THE HYPOPHARYNGEAL FISTULA
- May maintain a dry fistula tract
- May reduce leakage of saliva, food and drink
- NPO Instructions may be alleviated
- May allow eating by mouth, possibly avoiding/reducing enteral/ parenteral nutrition
- Potential for post-laryngectomy speech with TEP
PROMOTES COST SAVINGS
Can be placed in-office or operating room (choice in anesthesia protocol/ necessity)
Anesthesia and facility cost may be reduced
IS IT STERILE?
Yes.

SHELF LIFE?
3-year shelf life from date of manufacture.

CAN THIS DEVICE BE REPROCESSED FOR MULTI-PATIENT USE?
No, single patient use only
---
---
---
---
---
---
---
Producer Inhealth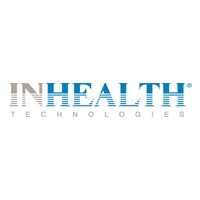 ---
To download the data sheet, you need to access the restricted area:
---