Reliability is our goal confirmed by our for 50 years  of experience as  distributors of medical products and equipment  from leading companies worldwide and our customers&trde; satisfaction.
We only supply devices in compliance with the Regulation (EU) 2017/745 and validated by our internal regulatory department.
When choosing Seda, surgical instruments companies in italy, as a supplier you find a trusted UNI EN ISO 9001: 2015 and UNI CEI EN ISO 13485:2016 certified partner specialized in certified medical devices sales that ensures the safety and reliability.
Below are the Notified Bodies that certify the quality of our products:
DEKRA
DNV GL
DQS
INTERTEK
LNE
MEDCERT
SGS
TÜV SUD
Seda is a company with UNI CEI EN ISO 13485:2016 and UNI EN ISO 9001:2015 management system certified by
DNV GL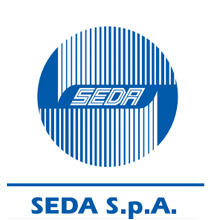 Information
Via Tolstoi, 7
20090 Trezzano s/Naviglio (Milan, Italy)


(+39) 02 48424.290