Micro-introducer set Micro-Stick® is used when it's needed to position a 0.038 " guide wire with a 21 Gauge needle in the vascular system. After the initial access, and the positioning of a 0.018 " guide wire, the sheet/dilator is introduced. The removal of the inner dilator and of the guide wire allows the positioning of the 0.038 " guide wire through the outer cannula.
The set is available with either coaxial or peel-away introducers, to meet any requirement of access. Both versions have a special design of microintroducer tip for minimizing trauma during the insertion; the tip is longer for a more gradual dilation of the vessel, it has a zer-clearence transition between sheet and dilator, allowing a smooter insertion into the vessel.
---
---
Kit components:
Super Sharp ™ 21 Ga Needle, echogenic tip and bevel indicator.
Wide range of guide wires with soft echogenic tip .018 "x 45 cm, available in steel or Nitinol.
---
---
---
---
---
---
Producer Medcomp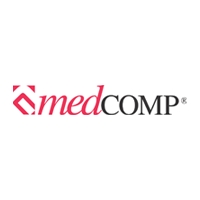 ---
To download the data sheet, you need to access the restricted area:
---