Epistaxis Catheters
Made from soft, medical-grade silicone for patient comfort
Beveled posterior tip and soft silicone construction allow for easy placement and prevents adhesion for easy removal
Designed to control intranasal bleeding with a two-balloon epistaxis catheter:
Small balloon controls posterior bleeding
Large balloon controls anterior bleeding
The Epistax™ Epistaxis Balloon Catheter is available with or without an inflation syringe. The optional syringe is used to expand the balloons with normal saline. The volume of saline injected determines the size and pressure of the balloons, resulting in a controlled, uniform pressure to manage bleeding. The integral airway tube allows for nasal breathing while the balloons are inflated.

---
---
---
---
---
---
---
---
Producer Summit Medical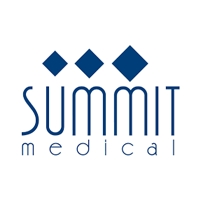 ---
To download the data sheet, you need to access the restricted area:
---