Rhinoplasty and Rhinoseptoplasty Splints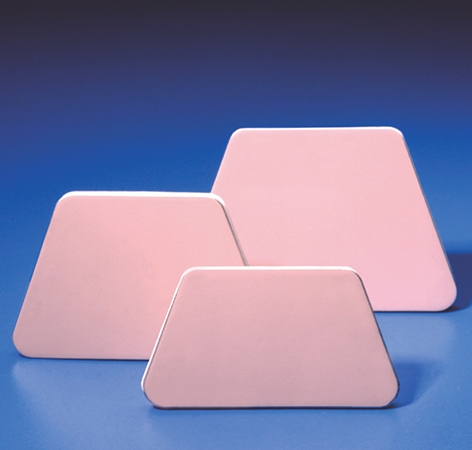 Malleable External Nasal Splints
The malleable external nasal splints are made of a lightweight aluminum sheet internally coated by a thin foam layer. This type of external splint is easily malleable.
The external splint, easily malleable, easily adapts to the anatomical profile thanks to an efficient and water resistant adhesive.
Its application ensures a rigid and safe protection.
---
---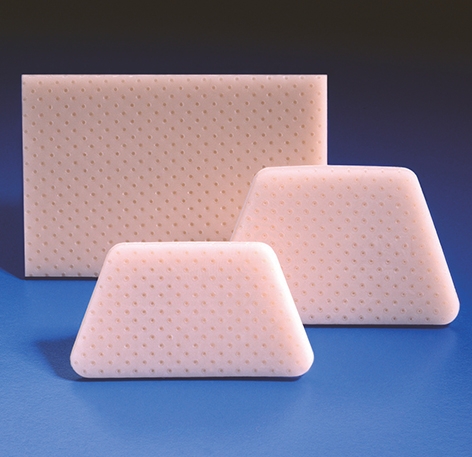 External Thermoplastic Nasal Splints
External nasal splint that exploits the particular thermal deformationin of the material with which it is made.
Immersing the splint in hot water at a temperature of 70 ° C, you can mold it directly on the patient in order to obtain the best result.
Particularly suitable in the treatment of fractures or after rhinoseptoplasty interventions.
---
---
Fluoroplastic Intranasal Bivalves Splints
Bivalves Intranasal Splints are manufactured in Fluoroplastic,
They are supplied pre-cut in the middle for easy insertion and removal and pre-perforated to facilitate the eventual suture.
The fluoroplastic material eliminates the formation of scabs.
---
---
Silicone Intranasal Splints with Airway
The intranasal splint with complete airway along the nasal septum allows the patient postoperative nasal breathing.
The material used for the manufacture this model is silicone and prevents the granulation and the formation of tissue and scabs. Moreover, thanks to the softness of the material, it facilitates the insertion and removal.
The product is perforated to facilitate suturing.
---
---
Silicone Septal Buttons
Is used for the non-surgical closure of septal perforations, it can be applied as outpatients.
It reduces and eliminates crusting, nosebleeds and other symptoms caused by perforation of the septum.
It is manufactured in biocompatible medical grade silicone.
The diameter is 3.2 cm and can be easily cut to the preferrred size.
The botton is realized in two parts to facilitate its insertion; the width between the flanges can be changed.
---
---
---
Producer Network
---
To download the data sheet, you need to access the restricted area:
---