Fitlegs® AES
Fitlegs® AES Grip
Anti-Embolism Stockings Fitlegs®AES Grip help to prevent the formation of Deep Vein Thrombosis (DVT) in the legs by applying clinically proven graduated compression.
Why Fitlegs® AES Grip?
DUOFIT™ technology provides a two-way stretch for easier application.
Improved inspection hole design and placement for superior comfort.
Single ankle measurement reduces nursing time; it's available in 6 Sizes – XS (slimline), S, M, L, XL and XXL (bariatric)
---
---
Features:
Composition: 85% Nylon e 15% Elastane
Available in below knee and above knee
Available colours: teal, white, beige
---
---
---
---
---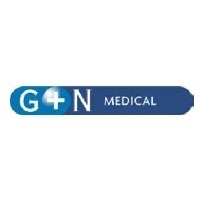 To download the data sheet, you need to access the restricted area:
---
WHAT ARE YOU LOOKING FOR?
REGISTER TO GET MORE TECHNICAL INFORMATION!
Register to get access to the complete and detailed descriptions of our products.
REGISTER NOW
RESERVED AREA