Hemodynamic Monitoring
Noninvasive Hemodynamic Monitoring - CNAP
CNAP® - Continuous noninvasive measurment of blood pressure waveform and values with a double finger sensor
CNAP® is the first choice when you need a simple, reliable monitoring, cost-effective and NON-INVASIVE
Register and download the brochure
Request technical information
Using only a reusable two fingers sensor that you simply placed on the fingers, the CNAP® technology allows the continuous monitoring of trace and blood pressure with an accuracy equal to that of the bloody monitoring.
CNAP also allows to derive the waveform of blood pressure all the hemodynamic parameters including Cardiac Output (CO), vascular resistance (SVR) and dynamic fluid markers (SVV, PPV).
CNAP® become the first choice when you need a simple monitoring, reliable, cost-effective and NON-INVASIVE.

---
---
---
---
---
---
---
---
Producer CNSystems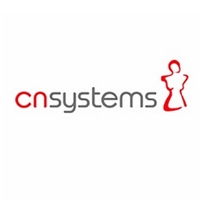 ---
To download the data sheet, you need to access the restricted area:
---
Related products