Fitlegs® Class 2
Fitlegs® Class 2
FITLEGS®2 compression stockings are designed to provide pressure to the legs to help improve circulation and drainage. Featuring our DUOFIT™ technology, the unique construction of the weave allows us to vastly reduce the amount of elastane, whilst still providing the amount of compression required. This means that FITLEGS®2 are softer to use, making them more comfortable to wear over long periods of time.
Why Fitlegs® Class 2?
DUOFIT™ technology provides a two-way stretch for easier application.

Ankle and calf measurement for Below Knee along with Thigh circumference measurement for tights and Thigh Length ensuring correct fit for patient. Four sizes (S, M, L, XL) within each length reduces inventory.

---
---
Features:
Composition: 81% Nylon e 19% Elastane
Available in below knee and thigh length and tights.
Available colours: black, white, beige
---
---
---
---
---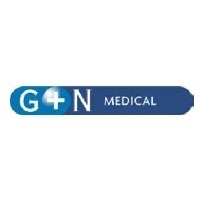 To download the data sheet, you need to access the restricted area:
---
WHAT ARE YOU LOOKING FOR?
REGISTER TO GET MORE TECHNICAL INFORMATION!
Register to get access to the complete and detailed descriptions of our products.
REGISTER NOW
RESERVED AREA