Dialysis Catheters
I series
Soft silicone for high comfort and an optimal biocompatibility.
The flexible silicone cannula easily adapts to vessel anatomy ensuring maximum comfort and safety.
It is proposed even in long lengths for femoral positioning.
Coiled Tip: it provides a gentler less traumatic showering effect on dialysate in the peritoneum and prevents catheter migration.
With pre-inserted stiffening stylet that provides adequate stifness during insertion.
1.65 mm radiopaque line all along the cathter; it is printed with the exclusive material Medcomp® Paque that maximizes its visibility during radiographic examinations.
Large side holes increase flow and reduce incidence of omental occlusion.
Signle or double cuff: ensures device securemnent, additional protection from bacterial contaminaton and prevents leaks.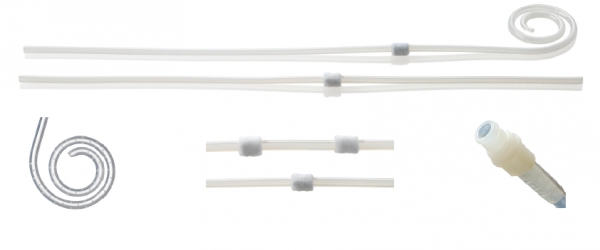 ---
---
V series
The catheter has a pre-formed bend: the lateral or downward direction minimizes the risk of exit site-infection.
It also reduces the pressure on the exit-site.
Coiled tip which provides a gentler, less trumatic showering effect of dialysate on the peritoneum and prevents catheter migration.
---
---
---
---
---
---
Producer Medcomp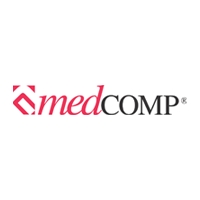 ---
To download the data sheet, you need to access the restricted area:
---