CVC
LT Silicone CVC silicone for Long Term venous access in adults and children. They are inserted percutaneously and positioned primarily in the subclavian vein with the tip positioned in the middle of the lower portion of the Superior Vena Cava. Insertion alternatives sites include Internal jugular vein.
The catheter is tunneled and thereby helps to prevent infections and, at the same time, it remains firmly anchored to the patient.
Use:
LT CVC silicone, used for vascular access / infusions in chronic diseases, can be used for total parenteral nutrition (T.P.N.), the intravenous infusion of fluids, blood products and drugs and for the withdrawal of blood samples.
In chronic diseases, it make possible to take blood samples in an effective manner.
Material:
The catheter is manufactured in soft radiopaque silicone, a material that allows the catheter to adapt to the anatomy of the vessel.
The polyester cuff promotes tissue growth, ensuring the stability of the catheter into the tunnel.
Configuration and measures:
Available in a single configuration, double or triple lumen and with a wide range of different diameters to meet the different needs in vascular access.

---
---
---
---
---
---
---
---
Producer Medcomp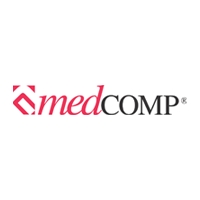 ---
To download the data sheet, you need to access the restricted area:
---